Chaffee Drug Store proudly serves the community of Chaffee. Being a community staple, we've proudly taken on the role of improving Chaffee's health care by providing fast and personalized service. We strive to make every experience you have with us a great one. At our pharmacy, your family is our family. Our friendly staff is dedicated to ensuring that you receive expert care on every visit. Stop by today and let Chaffee Drug Store become part of your family.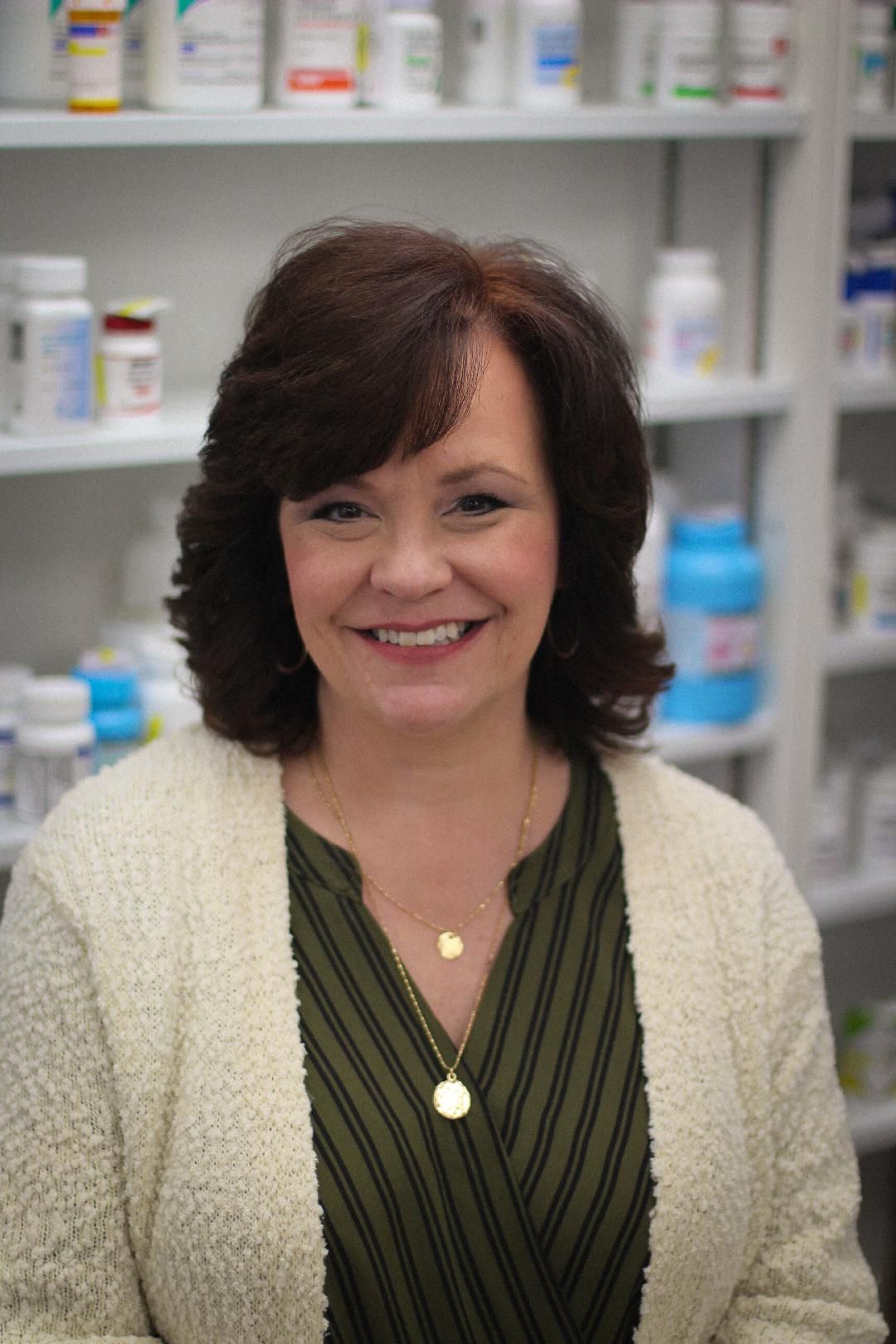 Amy Thompson, RPh
I started working in pharmacy at age 17 and have never really left. I attended St Louis College of Pharmacy, graduated in 1994 and moved to the Cape Girardeau area to start my career as a pharmacist. I most recently spent 17 years at an independent pharmacy in Scott County and we are now excited to have our own store. Owning a pharmacy has been a life-long goal. We have worked hard to assemble a team that has a caring heart and works hard to make your visit to our store as pleasant and affordable as possible. I enjoy pharmacy because it allows me to help people improve their mental and physical health, help them with problems and develop a trusted relationship.

Away from the pharmacy, Brian and I have three children, ranging in age from 20 to 13. They keep us very busy and we are super proud of all three of them! We go to LOTS of soccer and basketball games, attend church together as a family and enjoy traveling together. I also love to cook in my spare time.

We want our customers to feel like they are family here. We value your time and money as much as you do and are committed to treating each patient with compassion and respect. We look forward to becoming a trusted business partner in the community and serving you and your family.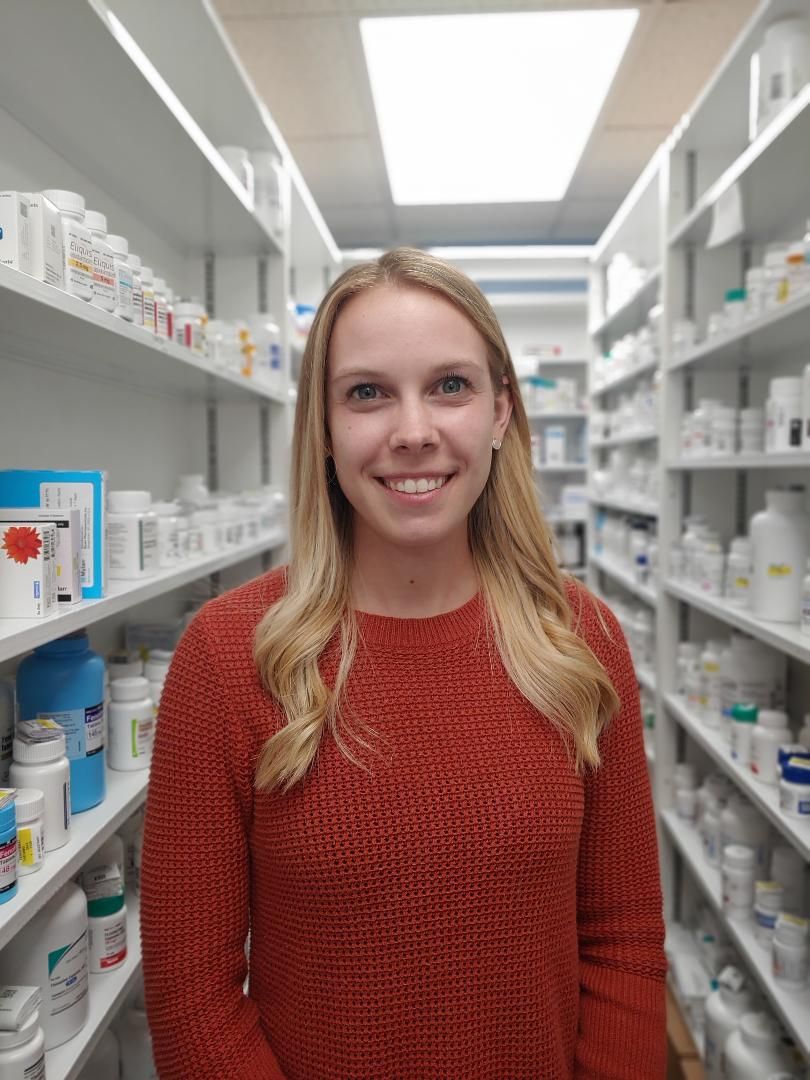 Kristy Roth, PharmD
I started at Jones Drug Store in Jackson in 2014 as a pharmacy technician while attending pharmacy school in St Louis. I joined pharmacy because I wanted to directly help people with their health and I love patient interaction. I immediately fell in love with the pharmacy and the patients I saw every day at Jones. I have been a pharmacist since May 2019. I share my week between our sister store Jones Drug Store and Chaffee Drug Store. I am looking forward to meeting and helping new patients here in Chaffee. Outside of the pharmacy I enjoy outdoor activities such as camping and kayaking with my husband and dog.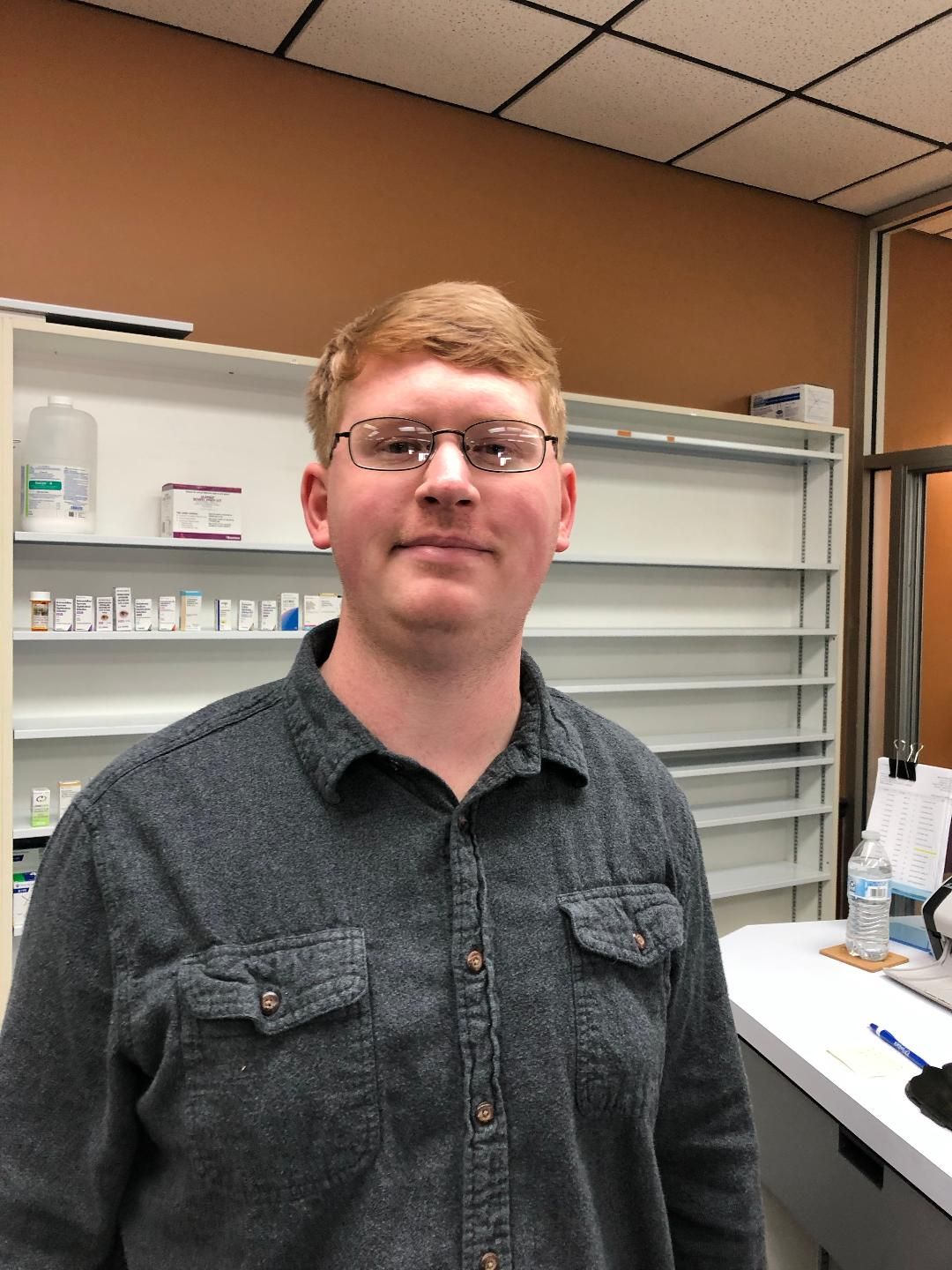 Josh Schwendemann, CPhT
I have 3 years of service at the Chaffee store. I grew up in Chaffee and I'm proud to still call Chaffee home. I am a Certified Pharmacy Technician and I enjoy many aspects of being a pharmacy technician. I like all of the friendly people I get to see every day and helping people get the medications they need. Away from the pharmacy I enjoy spending time with my friends, family and pets.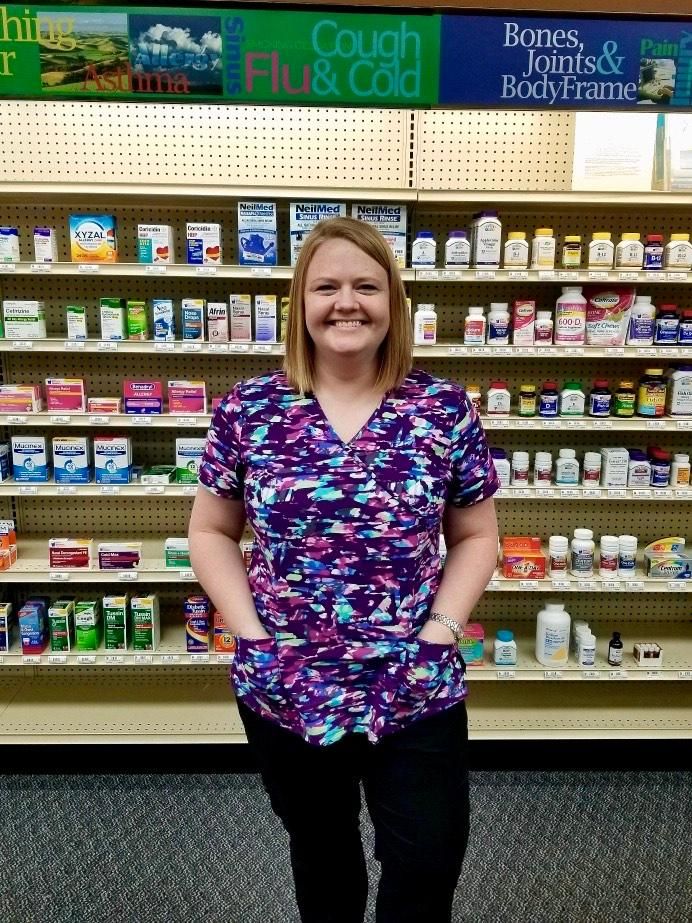 Amanda Becker
I live in Jackson with my husband and two sweet children. I come to Chaffee Drug Store with 15 years pharmacy experience. I like problem solving and working on the analytical side of pharmacy. It brings new challenges every day. I enjoy spending time with my kids at home an through activities and staying active in my church.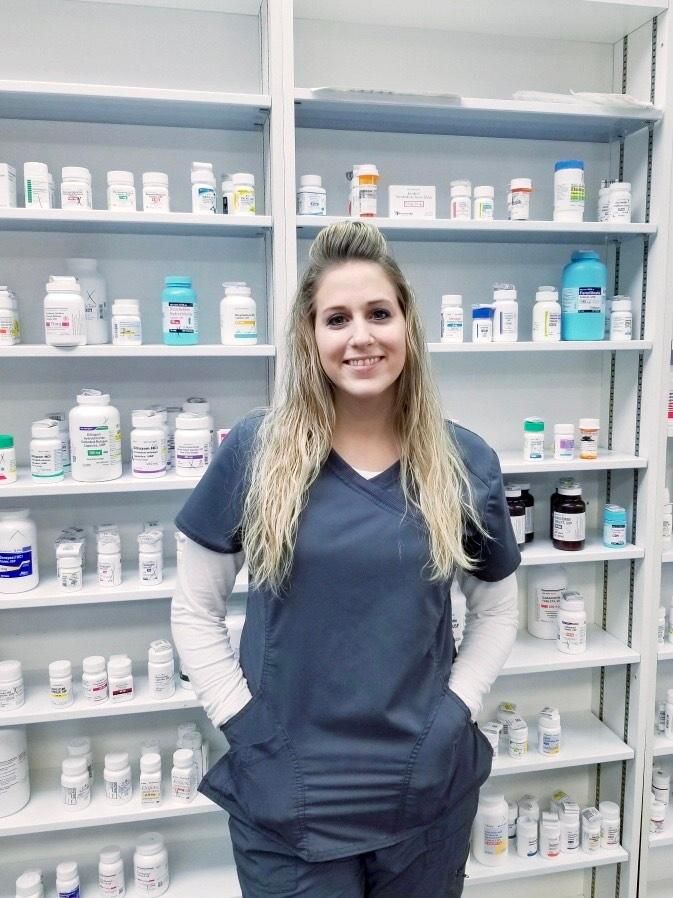 Anna Jansen
I have been working in the field of pharmacy for almost two years now. I enjoy pharmacy because it is very challenging. I learn something new every day and it never gets boring. Helping patients maintain their health and understanding the science of medicine is incredible. While I love pharmacy, my first love is my family. I have 2 girls who keep me busy and smiling and a husband that is my best friend. Spending time with my family and church are very important to me.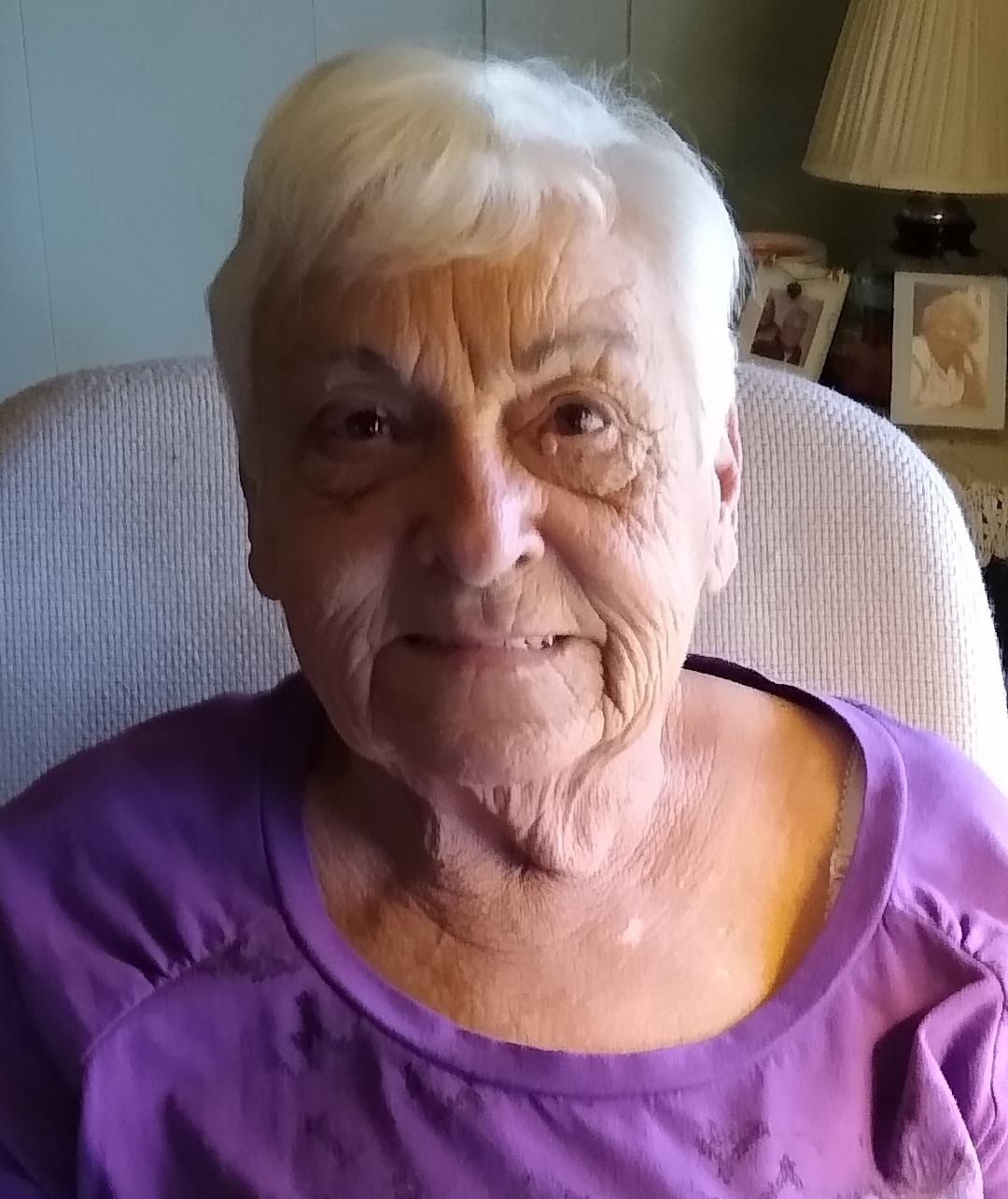 RuthAnne Glency
I am the delivery person for the Chaffee Drug Store. I have lived in Chaffee most of my life. I was three years old when my dad and mom moved here and opened a dry cleaning business. I have four children, three of which live within a block of me and one that lives in Cape. I am a member of The First Christian Church. I enjoy gardening vegetables and flowers. I love to cook, bake and make homemade candy at Christmas. I also enjoy camping. I am a permanent camper at Arrowhead Campground in Grassy Mo.,where I have camped for over forty years. I enjoy my job as the delivery person because I get to visit with people I have worked with and known most of my life. I also get to visit with people that may not get to visit with anyone for several days and I may just be the bright spot in their day.